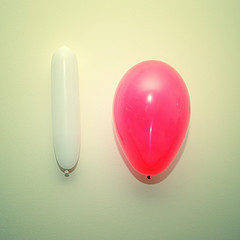 A few weeks ago I read a fun post on my friend Susan's blog, Learning ALL the time! titled Top Ten "Must Have " Homeschool Items.
I enjoyed reading it so much that I thought I'd come up with my own list!
My Top Ten Must Have Unschooling Items
1) An Internet Data Plan – You can always get internet access for free through your library, but I am so thankful that we have the money to have Internet access at home. It has been an invaluable resource for learning in our home. If we are interested in something or have a question, we can research the information right away. We still prefer books for in-depth study, but the Internet helps us satisfy our curiosity sooner! Now with my I-Phone we are also able to find answers to our questions when we go on long road trips, too.
2) Inter-library Loan Program – If our library wasn't participating in an inter-library loan program, I don't know what I'd do! Almost any book I come across in my research, I'm able to order for free through the library. There's also computer software, CD and DVDs, and sometimes even kits. Our village library is pretty small, so without this program the range of materials we could check out would be really, really limited.
3) Lots of helpful homeschooling blogs – I can't even begin to count the hundreds of amazing ideas, activities and resources I've learned about from other homeschooling bloggers. There are just an incredible amount of interesting, adventurous, insightful, and creative homeschooling parents who are willing to share with others.
4) Incredible free community programs – We have participated in hundreds of free opportunities in our area. I'm sure you know how much the cost of going on lots of trips can add up very quickly, so I'm always on the lookout for free opportunities. Here are some of the free things we have been blessed to find:
-free days to almost all local museums
-a great free program where kids can learn about the French/American Indian trading that took place in our area and participate in a mock trade with other kids
-library programs like – a celebration of cultures through dance and music, puppet shows, climbing aboard a fire truck, stories and crafts, magicians, author visits
- free music in the park programs
-summer programs at nature centers, military parks, cultural centers, park districts, town and villages, and churches
-library book giveaways to local homeschoolers
5) Netflix Instant Streaming – I just love Netflix streaming! We have watched so many great programs this way. I just signed up for Amazon Prime so now we have Amazon's version of Instant Streaming, too.
6) Thrift Stores & Garage Sales – We have found so many unusual and fun items at garage sales and thrift stores. I love the summer because I stock up on great things we can explore during the rest of the year. I just box up our finds, and then it's like opening up presents throughout the year!
We've found everything from unopened National Geographic kits and board games, to almost untouched art sets and lots of DVDs.
7) VRBO, Expedia, Entertainment Books (we saved over $300 by buying the San Diego Entertainment book before we traveled there), and other resources to help plan travel.
Travel is a huge, huge part of our interest-led learning lives. We're explorers at heart in our family.
I'm always on the look-out for ways we can travel more – ways to really stretch our travelling budget.  Just like I would look for free resources around our area, I also scout out the same things when we travel.
8) People willing to share their talents and professions – This is huge for interest-led learners. It's so great to be surrounded by interesting people who are willing to share their talents with others. I love that there are so many people willing to show my kids what type of things they do both to earn money and because they love to do them.
9) A car – You definitely don't need to have a car to have a rich and fulfilling unschooling lifestyle. I'd like to take the kids out even more by bus or train. But I have to admit that we wouldn't do even half of the things outside the home if it wasn't for our car. It would be impossible to take an hour and a half day trip to Indiana or to go from swimming lessons to the library and then later to a park.
There's a lot to be said about having a less busy lifestyle. I love our days at home not going anywhere just as much as an exciting trip. But still…I am very thankful for the flexibility our car gives us.
10)Yahoo homeschool field trip groups- Every morning when I wake up and look at my e-mail inbox, it's like opening up a dozen Christmas presents. I'm a member of four different local Yahoo homeschooling groups. Two of the groups are dedicated solely to posting information about local trips, workshops, classes, and free opportunities. We've gone on trips to apple orchards, aquarium classes, chocolate factories, zoo programs, space centers and lots of theater performances because of these groups and the discounted rates we get.
Even though we've already been blessed to participate in some exciting opportunities, I'm blown away by the opportunities for older kids in my area. I'm almost drooling with excitement when I see some of the things my kids will be able to do when they get just a bit older like working with scientists to study the waters of Lake Michigan, participating in a simulation of the Underground Railroad, watching a real surgery take place, helping archeologists on a real dig, and lots and lots of volunteer opportunities.
I know that I'm blessed to be near a major city, so we have a very large network of families and people willing and able to set up trips. You won't find this wide range of opportunities available everywhere, but I think if you do a little bit of research, you'd be surprised at what's available in your area. And if you don't have something like this near you, maybe you can be the one to get it started!
Photo Credit: Andrew Stawarz
What would you include in your Top Ten Must Have List?
Share on Facebook