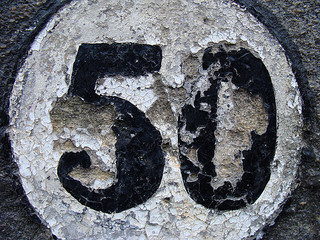 Throughout the year, I've kept a habit of bookmarking my favorite posts, videos and articles about those subjects. I don't always get a chance to read them right away, but it's so nice to have them all housed in one spot when I get a chance to do a little reading.
Last year I shared my top 50 favorite posts about interest-led learning, unschooling and self-directed learning in 2011.
I'm back again to share my top 50 again this year. There are so many great things here. Not all of these posts and videos will appeal to you, but I'm sure that there are quite a few that will.
Pick and choose those that interest you. Look for the ones that grab out to you. Find new amazing bloggers to follow. Enjoy a wonderful new year of living and learning with your kids!
My Top 50 Favorite Posts about Interest-Led Learning, Unschooling or Self-Directed Learning in 2012
1. Unschooling: the new class of learning – VIDEO
2. Open Ended Unschooling Resources from Sara McGrath at Suite101
3. Self-Taught African Teen Wows M.I.T  VIDEO- Simply Amazing!
4. Play, Passion, Purpose a TED talk by Tony Wagner – You really need to watch this.
5. Prepared for the Future Through Unschooling by the wonderful Lainie at Raising Miro
6.Why Do Kids Need Strategy More Than Math Facts? By Aadel at Temporary Tents
7. Why Math Instruction is Unnecessary by John Bennett – VIDEO-a TED talk
8. Our Lack of a Schoolroom by the awesome Jessica at Teachable Moments
9. The Last Time by Karen at HomeSchool Girls – This was one of my absolute favorite posts of this year. Grab a Kleenex when you read it, though.
10. Lose the Anxiety and Enjoy Learning! By Susan at Learning ALL the time! I love all her great resources and inspiring posts.
11. Gifts that Can't Be Wrapped: the Mess by Amy at The Hmmm…schooling Mom – so many great posts at her site but this one really hit home for me
12. Learning Log of May 2012 by Tereza from Creating Treasures –I LOVE her monthly learning logs. She is a treasure trove of resources and ideas.
13. Without (or Beyond) College:22 Tools for Success by Laura Grace Weldon at her site. She's the author of Free-Range Learning.
14. Unschooling Science: Slow Learning, Nature and Life by Wendy Priesnitz of Life Learning Magazine.  Wendy's magazine is great!  I'm a subscriber.
15. RSA Animate-Changing Education Paradigm- VIDEO
16. Educational Goals and Long-Term Thinking by Lori at Project-Based Homeschooling (loved the book!)
17. Unschooling Tools by Stephanie at Ordinary Life Magic. I was blown away by the amount of resources and ideas Stephanie shared in her Unschooling Tools series. When you go to the page, scroll down and see her links for Unschooling Tools: Games, Math Play, Television, For Creativity, For Reading, and  Around Town
18. What kind of Work Do We Value?  by Amy at UnschoolingNYC
19. All Year Round Blog Carnival at SunnyDayTodayMama Sunny Mama does a great job of collecting a ton of blog posts sharing ideas and activities for every season of the year.
20. What are the Ingredients For Self-Directed Learning?  post and VIDEO at TeachThought
21. The Benefits of Active Play by Jennifer at Blogging 'Bout Boys – a blog full of great advice for parents of boys
22. Five Ways to Help Someone HATE Reading by Idzie at I'm Unschooled. Yes, I Can Write. Love this!
23. Homeschooling: Don't Divide Life into so Many Boxes by Linda Dobson at Parent at the Helm
24. The Audacious Learner by Beatrice at Radio Free School
25. Unschooling: Don't You Worry That They'll Miss Something? By Jen from The Path Less Taken – I needed this reminder!
26. How Do Kids REALLY Learn to Write? By Patricia at WonderFarm  You really need to read this!
27. Ultimate Guide to Creative Writing Resources for Students by Sarah at Small World – I think I got just a little too giddy browsing through the list of Sarah's resources…..what can I say….I'm a writer!
28. Unschooling Reflections by Darcel at the Mahogany Way- Such a beautiful, honest, heartfelt reminder.
29. Just Say Yes! (Part 1) by Betsy at Zen Mama – This is a short, beautiful post you'll love reading.
30. Unsolicited Evaluation is the Enemy to Creativity by Peter at Freedom to Learn
31. Always Learning by Jennifer at Little Homeschool on the Prairie – Jenn's family is so creative! I love finding lots of new ideas on her blog.
33. Unschooling Til it Hurts by Carma at Winging It – If you thought unschooling automatically means no structure or no collaboration with parents, read this post. It really helped me this year when my daughter was asking me for more structure in our days.
34. A Mother's Tips: How to Raise a Thiel Fellow at CNBC
35. The Surprising Truth About What Motivates Us – a YouTube VIDEO
36.With by Sue at Lifelong Learning – A beautiful post about being truly with our children
37.All Kids are Born Scientists But Are Crushed by Society Itself – YouTube VIDEO
38.Kids Are Born Scientists – YouTube VIDEO – Oh, this is so good!!!!
39. Julie Burstein- 4 Lessons on Creativity – TED VIDEO
40. In Pursuit of the Thing by Kim at Frog Creek – Yes, Yes, Yes!!!!!
41.Physical Activity by Pam at Learning Happens
42.Imagine… by Ross at Ross Mountney's Notebook
43.Open-Ended Individualized Learning by Cindy at The Right Side of Normal – I love Cindy's blog about right-brained learners.
44.A Simple Ed Reform Solution-Connect School to Real Life by Lisa at The Innovative Educator – Wish more schools could be like this
45. How I discovered my Secret Powers by Keri Smith at Penguin.com. Keri writes awesome books that stretch your creativity. Check her out on Amazon.
46. I Don't Care if My Kids Ever Fit In by the ever-encouraging and inspiring Elizabeth at Sattvic Family
47. The 27 Principles to Teaching Yourself Anything (aka The Self-Guided Education Manifesto + PDF  Download) by Scott at Live Your Legend-Great Advice
48. Self-Learning: The New Master's Degree by Neil at Visual News.com
49. Conrad Wolfram-Making Maths Beautiful – a YouTube VIDEO
50. Penmanship by Meredith at Each One Thrives – Maybe it's because I'm a writer, but I loved this post on what we can learn about our children's personalities and what makes them unique by observing how they approach handwriting.
Photo Credit:kristyhall
What were some of your favorite posts from the past year?
Share on Facebook