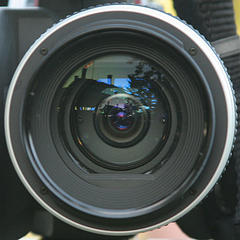 Each month I share with you the activities and resources our family uses on our interest-led, unschooling journey. But I don't usually share pictures of my family.
It's not that I don't want to share. I do. It's just that I decided the major focus of this site will be to talk about ways we can provide a life of adventure, passion and connections with our kids.
Now, that said, I was thinking that maybe you wouldn't mind just a little  better glimpse of our day to day lives. And the best way I can think of to do that is to share pictures.
Maybe it's because I'm a visual person, but I think that when you can really see into someones elses's world through pictures or video, it helps you become just a little closer to them.
Each year, I put together a birthday DVD for the kids. I pull pictures from the entire year, highlights of the special things we did and places we went to, and put them in chronological order along with a few songs on a DVD. I plan to do this every year, and then when the kids turn 18, I'm going to combine the highlights from all the years onto one DVD to play at a special birthday celebration.
I'd like to share with you the DVD that I put together for them. I hope it helps give you a little better idea of what our family is like and the life that we live.
Photo Credit: JnL
Do you have any special way to remember the highlights of your family's year?
Share on Facebook