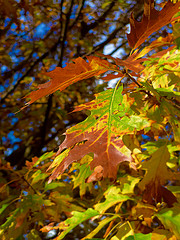 It's the first day of fall!
We've had such a busy summer travelling to Canada and 14 states, besides the swimming, parks and other summer fun at home.
I'm thankful for the past season, but I'm so excited to be entering fall. It's such a beautiful time of the year with the leaves changing colors and most days still being mild enough to get outside and play. We can get out to museums and other favorite places and not have to worry about the crowds.
This year I thought we'd try creating a wish list for each season. I've been looking through the internet for fun ideas and writing down places we'd like to go. I'd love for you to share some of the things your family would like to do this fall in the comment section below. I'm always looking for inspiration!
I'll share a separate Halloween and Thanksgiving Wish List with you in the next few months.
* Last year I wrote a post about 10 Not-Your-Usual Fun Fall Ideas that you might want to check out, too.
1. Visit the Noebart Nature Museum.  We visited this nature museum when the kids were 2 and haven't been back since. I'm especially excited to show the kids the butterfly haven which houses 1,000 butterflies, many which will rest on your hand and body.
2. Hike and picnic at Fullersburg Woods. We just took a hike and had a picnic here a few weeks ago, but I thought it might be interesting to take the same hike once each season and observe the differences. The kids seemed to like the idea, too, so we'll see how it goes.
3. Listen to some fall music. Here are some ideas we have so far:
John McCutcheon's Four Seasons: Autumnsongs.
Music Time: 58 Children's Classics for All Four Seasons
Bountiful Earth
Seasonal Songs
4. Feed the wildlife in our back yard.  I've been saying we'd do this for the past few years and it hasn't really happened, so we'll see if we get to it this year. So far we'd like to put out some plates of bird seed on our back porch. I also saw this pinecone bird feeder that looked interesting that we might try, too.
5. Do several science leaf experiments.  I've done some research on the web and here are some fun ideas we'd like to try:
Sprouting Indian Corn and Popcorn Kernels
Creating Flame Colors with Chemicals using Pinecones
Observing how light affects color development
6. Watch some movies and documentaries about autumn. Here's what's on our list so far:
First Snow in the Woods: the movie
Fletcher and the Falling Leaves
All About Seasons
7. Listen to Vivaldi's Ring of Mystery CD.
8. Attend the Donley'sWild West Town show at and pick out pumpkins.
9. Check out and read some books about fall.  Here are a few we're thinking about so far:
Autumnblings: Poems and Paintings
Freddie and Flossie and the Leaf Monster
10. Go to the Dupage Children's Museum and then have lunch afterwards at Steve's work.
11. Collect leaves and make a leaf book.
12. Go for a bike ride at the Morton Arboretum.
13. Go for a day trip to Starved Rock.
14. Go on a Halloween Walk.  Every year since the kids were three we've gone on several Halloween walks each season. We simply choose and area that has a lot of Halloween decorations and walk around, talking about our favorite homes.
15. Bake some pies from scratch, especially an apple and pumpkin pie.
16. Make some fun new fall treats.  Here are two that I've found so far and I'll be on the lookout for more throughout the season.
17. Do Corn on the Cob paintings
18. Make pumpkin pie playdough.
19. Make Stained Glass Fall Leaves
20. Read aloud some fall poetry.
Photo Credit: Moyan_ Brenn
What's on your fall activity wish list?
Share on Facebook