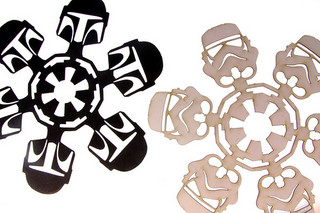 Two more days until winter!
It certainly hasn't felt like winter around here yet. In fact, Steve and Jared went for a late night bike ride just two days ago! But they're predicting snow for this Thursday, so it looks like it might be a somewhat white Christmas.
I started compiling our Winter Activities Wish List with the kids a few weeks ago. We've started a habit of creating a new wish list for each season so we won't forget those things we thought would be fun to do. We never do everything on the list, we always do seasonal things that aren't on the list, and many things get put on the list throughout the entire season.
We thought up lots of fun ideas and had a great time browsing the web (especially Pinterest) for new ideas.
Enjoy!
Our Winter Activities Wish List (so far!)
1. Pick out some activities to do from the books Winter Day Play! Activities, Crafts and Games for Indoors and , The Kids Winter Handbook.  Janice VanCleave's Science Around the Year, Janice VanCleave's Science Around the World: Activities on Biomes from Pole to Pole
2. Read the Story of Snow: The Science of Winter's Wonder and The Secret Life of a Snowflake, then watch this 45 minute documentary about snow on the National Geographic Channel.
3. Read other winter themed books: The Abominable Snowman Doesn't Roast Marshmallows, Month-by-Month Poetry: December, January, February, The Mystery in the Snow, The Mystery on Blizzard Mountain, The Mystery at Snowflake Inn, Snow, Snow: Winter Poems for Children, Lemonade in Winter: A Book About Two Kids Counting Money
4. Animals in Winter Study: Alexa loves learning all about animals, so when I mentioned doing a project about animals in winter in January, she was excited about it. Here are a few resources I've gathered so far:
- Animals in Winter Scavenger Hunt,
-Complete some projects from Amazing Arctic and Antarctic Projects You can Build Yourself
-Read Why Do Bears Sleep All Winter?: A Book About Hibernation
-Watch a documentary about Groundhog Day on Feb 2nd,
-Read What do animals do in winter? How animals survive the snow
-Do a science experiment with shortening to show how the fat animals accumulate in the fall help keep them warm in the winter.
5. Have an ice cube melting race.  Give each child an ice cube and see which child can melt theirs the fastest. They can use a hair dryer, melt over the stove, and pour hot liquid or salt on it. Let them come up with the ideas though.
7. Participate in the Great Backyard Bird Count
8. Conduct some winter science experiments: Frosty Can, Expanding Bottle, Turning Ice
9. Read The Shortest Day: Celebrating the Winter Solstice
10. Go sledding as much as possible!
11. Watch these DVDS: Caillou's Winter Wonders, Curious George Plays in the Snow, In Winter Still: a Claude Monet Story, Kipper: Let it Snow, The First Snow of Winter, Franklin Skates
12. Go ice skating as much as we can.
13. Create some ice art
14. Create giant ice marbles from balloons and food coloring.
15. Cut out some Star Wars snowflakes- Jared and Alexa are so excited to make these. So glad I ran across these templates.
16. Have a Snow Scavenger Hunt. Hide little treasures under the snow in the backyard and have the kids dig through the snow to find them.
17. Make Some Winter Treats:
18. Take a winter walk through the woods to look for animal tracks.
19. Have a winter "picnic" inside a snow fort or igloo (if there's ever any snow!)
20. Visit the Black Bear Exhibit at the Lakeview Nature Center.
21. Complete some winter mad libs. We've been loving the mad libs lately on these sites: Wacky Web Tales, and Teaching Resources Classroom Jr, This book- Winter Games Mad Libs at the Mad Libs website also looks really fun.
22.Take pictures of snow crystals.
23. Cook up a batch of snow play dough.
24. Put together a jigsaw puzzle with a winter scene.
25. Make several different homemade hot chocolate recipes. I started following this Pinterest board which has lots of yummy ideas like Valentine's Strawberry, Pumpkin Spice White Chocolate, Red Velvet, and Mint White Hot Chocolate.
Photo Credit: Solarbotics
What winter activities are you looking forward to?
Share on Facebook