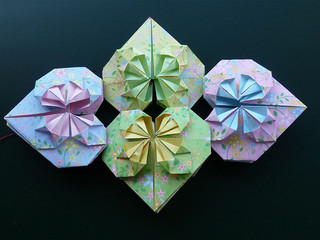 Last year the kids and I went to a Valentine's Day party with a homeschool group. We spent quite some time filling out cards, making little candy bags to pass out. It was fun, but I must admit to feeling a little overwhelmed.
This year, after a busy, hectic first month of the year, I'm looking very forward to sticking closer to home and not attending parties. I still wanted the day and week to feel special for the kids, though, so I spent some time researching and brainstorming some things that might be fun to do and wanted to share that list with you, too.
If you have any fun Valentine's Day activities you do, I'd love for you to share them for me in the comments below.
1.Valentine's Day Science Experiments for  Kids – Graphing candy hearts, coloring white carnations red, and demonstrating how a heart works using a balloon, red water, and a straw all look interesting.
2. Goldenrod Color Changing Paper Valentines – I found this on Steve Spangler's site. It's a paper made with a particular dye that changes depending on what chemicals you put on it. So vinegar, ammonia, and baking soda would change the color of the paper. I thought the kids might have fun "painting" hearts on the paper.
3. Play Hershey Kisses matching equations game. We played this for Halloween and I still have bags of Hershey Kisses I made left over. How to play: I found a bunch of white circle stickers at the store. On each circle I'd write either an equation such as 8+7 or the answer 15. After doing that with about circles, I attached them to the bottom of the Kisses and mixed the chocolates up. Next, I line them up in rows and we'd play just like you'd play a memory matching game, except you have to match the equation to the correct solution. When you make a match, you get to eat the Kisses!
4. Make these cute little sweetheart cherry pies
5. Watch Charlie Brown Valentine's Day
6. Valentine Yogurt Treats – These frozen yogurt treats look yummy!
7. Read Chocolate by Hershey: A Story about Milton S. Hershey
8. Heartbeat Experiment from Janice VanCleave's Science around the Year – Comparing the heart rates of children and adults.
9. Make some Valentine's Day Origami – Not sure how this will go over, but it looked interesting.
10. Read The Heart: The Kid's Question and Answer Book
Photo Credit: hannelore1302
Do you have any Valentine's Day activities you're looking forward to?
Share on Facebook