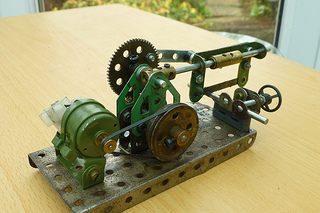 Hacking Your Education: Ditch the Lectures, Save Tens of Thousands, and Learn More Than Your Peers Ever Will
I few months ago I received an e-mail asking if I'd like to review a book with the above title by Dale J. Stephens.
Have you ever heard of Dale before?
Well, he's a pretty remarkable guy. He grew up unschooling himself since the age of 12. During that time he started several businesses, lived in France and worked at several startup companies. More recently he founded www.uncollege.org, became a Thiel Fellow, which is part of a 20-under-20 program run by Peter Thiel, and just published his first book.
So, I was more than thrilled to receive a free copy of a book I would have paid for anyway. And I get to share my thoughts about the book with you!
If you've read my blog for awhile, you know I love lists. I go a little crazy over them in fact.
So, in keeping with that tradition, I'm going to share 10 reasons why you should read Dale's book.
Here we go…….
#1 Check out the 30 Hacks of the Day. Dale shares what he calls "Hack of the Day" throughout the book. These are short interactive exercises you can do to develop your own self-education plan.
Here's the title of a few hacks:
-Plan a Brain Party
-Reach Out to an Expert
-Identifying Talent
-Crash a Class
-Develop a Learning Budget
#2 Learn over 50 resources-websites, books, magazines, names of institutions that allow students to make their own decisions about what to learn, and public resources- to further your own self-education.
#3 Read dozens of interviews from people from all types of education backgrounds who have taken education into their own hands.  These people share specific things they did to become successful, including sharing valuable resources and specific advice.
#4 Browse through the Endnotes at the back of the book. Do you always look at a book's endnotes? Make sure you do next time. I've found so many great new resources that way. Dale shares plenty of great ones in his book.
#5 Apply one of Dale's out of the box suggestions.  I'm always looking for new ideas I haven't heard of before. I've read a lot about self-directed education, so I was pleasantly surprised to find quite a few ideas and suggestions new to me including how to get in touch with someone whose email address is not listed, how taking people out for coffee can teach you more than sitting in a lecture hall, and how to speak at conferences when you've never spoken at a conference before.
#6 Enjoy Dale's clear, concise and entertaining way of sharing his ideas.
#7 Broaden your perspective about the best way to learn what you need to learn in order to do what you love to do. It might involve college, but even if it does, Dale shares the best ways to take advantage of your college experience.
#8 His extensive advice, ideas and resources about networking- something I've found much more valuable than a college degree in getting influential people to recognize you.
#9 Learn about how to enter careers and professions that prefer a college degree without actually having to get the degree.
#10 Discover ways to present your real-life experiences and skills without a college degree.
I'd highly suggest for those of you with teenagers to share the ideas in this book with them. (There are a few instances of swearing in the book so you can decide if you're ok with letting them read it on their own; if my kids were older, I'd give it to them to read.)
Hacking Your Education was released yesterday, so if you're looking on a great book discussing innovative ways to take charge of your own education, grab a copy of this book.
Photo Credit: Elsie esq
What ways do you hack your education?
Share on Facebook