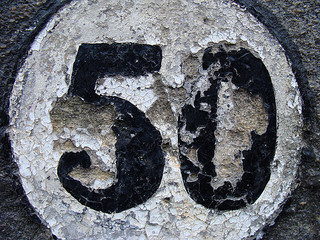 I'm a little late getting this to you, but here is my annual 50 Best Unschooling/Self-Directed Learning Posts of 2013!
Throughout the year while I'm on social media, browsing favorite blogs, or just searching for the latest unschooling news, I keep a list of those posts that inspire, encourage and excite me the most. I've read a lot of great things and watched several outstanding videos this past year, and it's my pleasure to share those with you.
Happy reading/watching!
 50 best Unschooling/Self-Directed Learning Posts of 2013
1. Open Ended Unschooling Resources – by Sara McGrath – I love me a good resource list! Sara always gives wonderful resource suggestions.
2.Video Game Businessman – by Peter Kowalke on The Unschooler Experiment
3. "But I want to Learn, Mom" An Unschooling Adventure Continues –on The Educators Room
4. Homeschooling is about Creating Good Habits by Penelope Trunk
5. What I Think Unschooling is All About by Sue Elvis at Stories of an Unschooling Family
6. What to Do When Strewing is rejected by Sue Elvis at Stories of an Unschooling Family
7. Why So Many Schools Remain Penitentiaries of Boredom – on The Huffington Post
8. 2 Long Term Traveling Moms Talk about Unschooling & Education VIDEO by Lainie from Raising Miro
9. TEDxTeen Jacob Barnett: Forget What You Know- Stop Learning & Start Thinking- VIDEO
10. If Students Designed Their Own Schools…..It Would Look Like This – Post & Video – Washington Post
11. A $1 Million Dollar Bet on Students without Teachers – cnn.com
12. What Would You Do if You Were Not Afraid? – VIDEO- Nancy Sathre-Vogel at TEDx
13. Write it All Down? By Susan at Learning ALL the time!
14. EdTalks: Kerry Muse VIDEO – some great messages here
15. Five Free Ways to Improve a Child's Education by Linda Dobson
16. What if We Trusted You: Jerry Michalski – A TED talk VIDEO – this technically is from Oct of 2012
17. How to Mentor a Child with Big (Possible Unrealistic Dreams) – by Lori Pickert – This is an incredible article- a must read!!!
18. Delight-Directed 7th Grade by Aadel at These Temporary Tents
19. In Defense of Skipping College and Enrolling in the Real World an article in Forbes magazine
20.Why Quantity Should be Your Priority – on the medium.com – A really great article!
21. Skipping School by Lua Martin Wells – a TEXx Video
22.Genuine Passion for Learning – Alpine Valley School
23. What Do You Do? By Jodi Hollis
24. The Play Deficit by Peter Gray – a well researched, insightful article
25. Taking a Different Approach to Higher Education– from the online magazine MindShift- this approach sounds amazing for teens, too.
26.Don't Go Back to School: How to Fuel the Internal Engine of Learning- by Maria Popova – a review of the book with the same title by Kio Stark- really wonderful quotes by lots of independent learners
27. How Does Your Child Like to Learn by Pam Laricchia
28. Teaching With YouTube: 197 Digital Channels for Learning – what an awesome resource!
29. Unschooling: Unleashing Freedom by Amy Harrington- Just found Amy's blog this year about unschooling gifted kids- go check it out!
30. Why Learning through Social Networks is the Future– on TeachThought website- a really interesting list of skills you learn through keeping up with your social networks
31. How a Radical New Teaching Method Could Unleash a Generation of Geniuses – from Wired magazine – really enjoyed reading this.
32. Unschooling: The Secret to Being a Great Leader? – from OpenForum website
33. Combination Curriculum: Unschooling and Classical- by Melissa Flagg- I really enjoyed reading this story of organic learning.
34. Paris was my Middle School Classroom – by Tara Isabella Burton in the Atlantic magazine- Loved this! I'm a sucker for anything that showcases the benefits of combing homeschooling with extensive travel.
35. The Importance of Questions by Wendy Priesnitz – a good reminder
36. Unschooling is the Open Source Way – from Open Source website
37.Methods and Materials vs. "Natural Learning" by Laurette Lynn at Learning Curves- I love her explanation of how instead of viewing some workbooks, textbooks or other more "school" styles of learning as somehow not viable ways of learning for unschoolers, to instead use them as tools that work for your own needs and goals in whatever way that works best for you.
38. Three Years: How I Know It's Working by Jessica at Teachable Moments– One of my favorite bloggers, Jessica always provides inspiration, wonderfully creative ideas and encouragement.
39. Reflections of a Homeschool Mom… by Karen at Homeschool Girls – Once again, Karen has managed to make me cry! A gorgeous post about the joys of an interest-led learning life.
40. No Curriculum, No Problem– by Jennifer at Little Homeschool on the Prairie – LOVE THIS! My favorite things post to read on homeschooling/unschooling blogs are lists and ideas of resources. Jennifer's channel is PACKED with wonderful ideas and resources. And she's an endless source of encouragement, too J
41.  Thoughts on Back to School Time by Monica at Family Trek- One of my favorite travelling/life-learning families around J Always inspiring.
42. Project Based Homeschooling: Steps I Took to Support My Son's Interest in Carnivorous Plants by Shelli at MammaofLetters. This is a very detailed look at how one family approached a project study. I loved it!
43. Back to School- Homeschool or Worldschool Style by Jeanne at soultravelers3 – I'm always excited to read what this wonderfully gifted girl is up to!
44. To Ease the Panic, Think of a River by Amy Milstein at Unschooling NYC – So true!
45. The Coolest Scientist in America Has Some Terrific Advice for Parents – VIDEO- Go watch this!
46. The Good Things in Life Come Free….but Not Always by Beatrice Ekoko at Natural Born Learners – I've learned the truth in this post.
47. It Really Does Take a Village by Laura Grace Weldon- on the importance of community
48. Why All High School Courses Should be Elective – from the Washington Post
49. Unschooling: Am I Ruining My Kid's Life? By Leo Babauta at Unschoolery
50. School is Optional – VIDEO – Ken Danford at TEDxAmherstCollege
What inspiring/encouraging/exciting things have you read/watched about interest-led learning in 2013?
{ 22 comments }