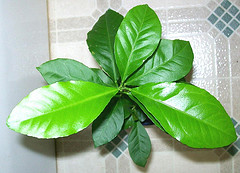 Happy first day of spring!
Even though it doesn't feel like spring today- its 23 degrees near Chicago today- it's sunny outside, promising long days ahead. Winter is my least favorite month-although I appreciate it more now since I've have kids- so I'm really looking forward to warmer days, long bike rides and hikes, and more outdoor exploring.
It's going to be a crazy spring (now through June 21st) for the Pilkington family. So far we have:
-a three day trip to Springfield, Illinois
- 5 birthday parties
-5 plays or concerts
- Easter, Memorial Day, Mother and Father's Day
-an overnight trip for Steve and me to Lake Geneva, Wisconsin for our 10 year anniversary
-an overnight camping trip an hour away
-dates set for playing with friends, nature centers, children's museums, Reptile Fest, and much more
….and this is just a small chunk of what we have to look forward to!
I've also found a lot of fun resources the kids and I are looking forward to using the next three months. We go a little crazy gathering together ideas of projects to work on, games to play, experiments to do, books to read, things to watch, places to go. I like to have a long list of things- much more than we can ever do- so we have lots of options and choices throughout the season. Then we can pick and choose based on what we feel like doing and what else is going on.
So, today I'm sharing our Spring Activity Wish List as it looks so far. I'm sure we'll add more things as they come up along the way.
*By the way, speaking of busy, for the next 11 days we have 2 birthday parties, Easter, 2 museum trips, a concert, besides our weekly gymnastics, swimming, Awanas, and library trips, so I'm feeling a bit overwhelmed right now. I'm taking the next week off from posting.
I'll be back in two weeks to share more with you.
Our Spring Activity Wish List
1. Taking lots of hikes in the woods. While on our walks, we'll collect things to make a spring centerpiece for the table.
2. Completing many of the activities from the book Explore Spring! 25 Great Ways to Learn About Spring. Some activities from the book we're looking forward to: Making a pretend bird's nest, Playing a migrating animals game, Making our own paper, and Spouting seeds in water.
3. Completing some activities from the book Science around the Year by Janice Van Cleave: Early Risers, Water Walkers, Frog Bite, and Wind Catchers.
5. Starting a garden. I found this great website called SproutRobot. You just punch in your zip code and it shows you where to start in the garden. It figures out when to plant in your climate and helps you keep track of what to do next.
We had a garden several years ago, but I didn't do a good job keeping it up. Then last summer we were travelling a lot. When the kids said they'd help me and be more involved this year, I decided to give it a try again. I hope this website will help take most of the guess work and research out of the process.
6. Growing a houseplant from lemon seeds.
7. Chick-in-Place File Folder Game
8. Attending Reptile Fest. Every April, the largest reptile fest in the United States is held in downtown Chicago. We've been there twice already. The kids love holding the boas, pythons, and getting their picture taken with the alligators. I enjoy watching it from a safe distance away!
9.  Watch some DVDs about spring or Easter: Curious George Swings into Spring, It's the Easter Beagle, Charlie Brown, Eloise in Springtime, Jim Henson's Animal Jam..Springin, Spring Holiday Stories
10. Read some spring poems. This website also has coloring pages and lots of suggestions for related crafts and activities to go along with each poem.
11. Spring books we'd like to read: Paris in the Spring with Picasso, Earth Day: An Alphabet Book, The Berenstain Bears and a Job Well Done, Kumak's River: A Tall Tale from the Far North, Cherry Blossoms Say Spring, Skunk's Spring Surprise, Poppleton in Spring
12. Send away for ants from our ant farm kit.
13. Learn more about spring weather.
-Watch these DVDS: Rain and Snow, Wind, Clouds, Hurricanes and Tornadoes
-Read these books: Why kites fly: the story of wind at work, The Wind at Work: An Activity Guide to Windmills, Make Things Fly: Poems about the Wind, Rainy Days: Stories and Poems, Can It Really Rain Frogs?
14. Learn more about plants, flowers and seeds
atch: Life Science, Bill Nye's Flowers, Bill Nye's Plants, Agriculture for Kids series
15. Decorating Easter Eggs.
Photo Credit:davecito
What are some spring activities your family is looking forward to?
Share on Facebook