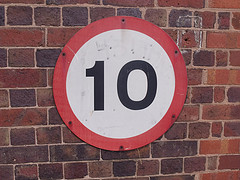 Frequent readers of this site know that I love lists. I guess it's just the way my mind works, but I love the way lists summarize things and present them in a simple, easy way to read.
I've spent some time thinking about our past year. I feel blessed beyond anything I could have hoped or dreamed for this year. I feel like pinching myself sometimes that I'm able to stay home with my kids and learn with them in a way that embraces life and freedom. 
We love learning those things that interest us, and even though my kids are still young, it's amazing to see how much they learn when they can concentrate for hours on those things that hold their attention.
To celebrate our year and remember all the learning and fun that took place, I've put together a top ten list of the top ten categories of things we've done this year. I've included links (not affiliate) so you can check out resources or places if you'd like.
 Books Read
2. The Tempest for Kids (Shakespeare Can be Fun series)
3. The Elephant Dancer: A Story of Ancient India
5. The Scrambled States of America
6. Archaeologists Dig for Clues
7.Around the World in 80 Tales
9.The Captain Underpants series
10. Vacation Under the Volcano (A Magic Treehouse book)
 Computer Games/Websites
1. Starfall.com
2. Pbskids.org
3. Travel the World with Timmy
4. History Explorer (DK)
5. World Explorer (DK)
6. Explorapedia
7. Angry Birds
8. Google Earth (this is pretty huge at our house)
9. Wikipedia
10. VRBO.com (Alexa likes looking up vacation houses in other countries)
 TV Shows/Movies
1. Spiderman and his Amazing Friends
2. The Harry Potter Series
3. The Indiana Jones Series
4. BBC Animated Shakespeare Series
6. Jim Henson's The Storyteller: Greek Myths series
7. Scooby Doo Seasons 1-3
9. Around the World in 80 Days
10. Swiss Family Robinson
Places We've Visited
1.  Mojave Desert in Nevada
2.  Warren Dunes State Park in Michigan
3. Conner's Prairie (A Living History Park) in Indiana
4. Point Loma in San Diego, CA
5. Laguna Beach in CA
6. The Magic House (a children's museum) in St. Louis, MO
7. Red Rock Canyon in Las Vegas, NV
8. Silver Dollar City in Branson, MO
9. Our vacation house by the lake in San Marcos, CA
10. Hiking around the pond outside the Anita B. Gorman Discovery Center in Kansas City, MO
 Sciencey Stuff
 1. Magic School Bus Human Body Kit
3. Density Experiments at homeschool co-op
4. Petting a skunk, field mice and a bald eagle at a nature center programs
5. Watching the dolphin show at the zoo
6. Magic School Bus Volcano Kit
7. Visiting the Whale exhibit at the Field Museum
8. Watching the IMAX Tornado Alley at the Museum of Science & Industry
9. Nature hikes in the woods
10. Science Arts
Around the House Play
 1. Building with Legos
2. Swimming in the next door neighbors' pool
3. Playing the ant goo game (it's pretty complicated, but it involves Jared being Spiderman, me being Venom, and spreading dough filled with biting ants all over Spiderman, which is him trying to withstand me tickling him)
4. Hide-and-seek
5. Board games
6. Drawing
7. Painting
8. Reading
9. Singing
10. Horse Land (another complicated, on-going pretend game)
Favorite Games
2. Scooby Doo Make a Match Game
3. Wrestling
5. Mousetrap
6. 5 LittleMonkeys Jumping on the Bed
Music
1. Watching the Nutcracker at a theater
2. Playing on the keyboard and drum set at home
3. A Christmas Carol musical at Silver Dollar City in MO
4. The Three Little Pigs (musical) at the Beverly Arts Center
5. 57 kids greatest Halloween songs, games and stories
6. Greece: A Musical Odyssey (CD)
7.  A Muppets Christmas Carol (it has the best songs!)
8. Music of the rainforest pygmies (CD)
9. Alice Through the Looking Glass musical in St. Louis, MO
10. Skippyjon Jones musical at College of DuPage
New Experiences
1. Exploring a 19th Century ship
2. Going Bowling
3. Watch glass being made
4. The kids steering a boat by themselves
5. Swimming by themselves without a life jacket
6.  Hiking dunes in a desert
7. Seeing the inside of a casino (we tried to walk through very fast J)
8. Seeing a tortoise in the wild
9. Feeding a squirrel by hand
10. Riding their first roller coaster
Art
 1.Kaleidoscope in Kansas City, MO
2. Sculpting clay animals
3. Making a bowl out of potter's clay
6. Stapling and hole punching (creating pictures just using staples)
7. Painting with colored shaving cream on the bathroom tiles
8. Lots of playdough creations
9. Making a cardboard treasure chest
10. Painting with marbles
Photo Credit: Ell Brown
What were your top favorite activities from this past year?