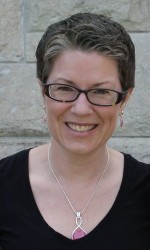 Today I'm really excited to share with you an interview I did recently with Jessica from Teachable Moments.
Jessica always thought about homeschooling but never did anything about it until her youngest daughter, Lilah, age 8, asked to come home for her learning.  Her other daughter, Grace, age 10, remained in school where she was quite content, until she realized her sister was both learning and having fun!  What began as a year trial has resulted in both children desiring to stay home indefinitely.
I've been so inspired for the past year reading Jessica's stories and am impressed with her heartfelt honesty and ability to encourage and connect with her readers.
So, please enjoy my interview with Jessica!
 How and why did you first decide to take your girls out of school?
Our then seven year old was not thriving in school.  She was a model student, reading at age 4, writing at 5, patient, kind, a pleasure to have in class.  Teachers just thought she was quiet, shy, and reserved.  She did not speak to her teacher in Kindergarten and only began speaking to her first grade teacher in April of that school year.  Second grade saw her grow socially but at the expense of her health.  So upset by the idea of going to school, she would not eat breakfast.  Upset by the idea of the cafeteria, she rarely ate lunch.  One meal a day is not enough to sustain a growing child. 
Worse still was having to listen to her sleep.  Troubled by her dreams, she would toss and turn, sob and cry.  It is heartbreaking to hear the sobs and see tears slide down the cheeks of a sleeping child.  Sunday nights became a battlefield.  "Please Mommy, can't I just stay home and learn?" she finally asked me one Sunday night.  After talking it over, my husband and I honored her request and withdrew her from school.   
What led you to move away from a school-like structure towards allowing your girls interests to guide their learning?
When Lilah first came home, we followed a school at home approach to learning.  As a former teacher, I believed that we would be most efficient if we followed the model of short lessons in each content area on a daily basis.  I kept a teacher's planner and mapped out my lessons and goals week to week.  It did not take me long to notice that my planner was becoming full of lines, arrows, and eraser marks.  History quickly became our family subject and if the study of ancient Mesopotamia took an hour rather than the allotted 25 minutes, my whole day went askew! 
Homeschooling is about allowing children the freedom to explore their interests and passions without being confined or restricted to a set schedule.  If she needed an hour one day to construct the Nile River or two hours to make a tablet and write on it in cuneiform, then I felt those hours were being put to good use.  We began to depart from a school at home setting and while we kept a personalized curriculum that matched the girls' interests, we also gave them great flexibility in determining their own schedule and areas of study. 
What types of things do your girls like to learn about and how do you go about facilitating their interests?
Grace, my oldest daughter, has been studying weather since she came home from school at the end of 4th grade.  Her greatest desire is to work for The Weather Channel after she majors in meteorology, specializing in severe weather.  This past fall she listened to an audiobook about the Galveston Hurricane of 1915 titled Dark Water Rising.  This led to an interest in the meteorologist who miscalculated the storm resulting in a lack of preparedness on the part of the residents and resulting in mass casualties that changed the course of Galveston's history. 
We googled Isaac Cline and discovered a documentary produced by the History Channel about his life and the hurricane. In this documentary we learned that Clara Barton traveled to Galveston to assist in the recovery efforts.  Grace is now reading a biography of Clara Barton.  She has taken a meteorology course offered at a local University.  One thing just flows into the next.  Her learning is constantly evolving and layering.  It is fascinating to watch.
My other daughter Lilah loves animals, particularly insects.  She reads insect field guides and animal encyclopedias cover to cover.  She has read biographies about Jeff Corwin and watches River Monsters on Animal Planet.  One summer she spent hours creating her own insect guide with facts and detailed illustrations of her favorite insects.  To supplement her learning, we choose to study Zoology: Flying Creatures this winter and have attended several bird walks. 
 I am constantly searching for activities and classes that supplement her interest in this area.  Our family took a "vacation" this past summer to a family camp at the Marine Science Consortium in Virginia where she was able to learn more about marine life, insects, mammals, and plant life in a college-like setting with her best friend and her family. 
I am very intentional when it comes to strewing material around the house. I am always searching for things that tie into their passions, and I am always cognizant of the connections that naturally occur between their interests and other areas of their education.
What is your best advice for parents who want to incorporate more interest-led learning in their homes?
I encourage parents to look back on their own educational experiences and reflect on which lessons they can remember to this day.  Personally, I remember the stress and anxiety of having to memorize and recite a poem in sixth grade.  I cannot recite this poem today.  I remember pleading with my mom to skip school when we were dissecting frogs in a high school biology class and the gratitude I felt when she granted my request.
I also have vivid positive memories of an early elementary science project about growing crystals and another a few years later about marijuana.  I remember reading fantastic books such as Don Quixote and The Odyssey in high school and the effort I put into an essay about my senior trip to Bermuda. 
I remember these things because I had a personal connection to them.  My learning stayed with me all these years because it was not randomly selected by a publishing company or assigned to me by a teacher.  I was able to self-select the topic and therefore able to choose things that mattered to me at that stage of my life.
How many things do you remember from your education?  What did you love?  What did you despise?  What stayed with you?  Chances are your most vivid memories, your fondest recollections, will be those that you had a part in choosing. When we are involved in creating the framework of our learning, we are truly experiencing education.  By allowing our children the same opportunities at an early age, we are giving them a profoundly important gift, the gift of life long learning.
What favorite resources can you share with us?
 My favorite resource has been my blog.  Through it I have been able to connect with other homeschooling families around the world who share views on education that are similar to mine.  By reading their experiences, I have been able to gain insight into what I would like my children's relationship with learning to be. 
Before I could truly embrace interest-led learning, I had to remove my "teacher-like paradigms" that clouded my thinking.  I had to de-school myself.   I had to dismiss that notion that block scheduling, mass conformity, labeling, and assessments were the best way to learn. I set out on this journey alone.  There was no one in my family who could act as my mentor on this journey.  I had no frame of reference to compare my experience to.  Blogs helped me realize that my fears, my doubts and my insecurities were to be expected, and that the journey would get easier as my confidence grew. 
 The bloggers who helped me through this journey are:
Red Oak Lane: http://redoaklane.blogspot.com/
Home School Girls: http://homeschoolgirls.net/
Forever For Always No Matter What: http://www.foreverforalwaysnomatterwhat.com/
Learning All The Time: http://thegettys.blogspot.com/
Journey 2 Excellence: http://journey2excellence.blogspot.com/
Jessica spent several years as an international relocation consultant before switching careers to become an educator.  With a B.A in International Business and a M.A in Elementary Education, it would follow that her children, both homeschooled since 2010, would be part of her eclectic lifestyle. 
Jessica blogs about the experience of withdrawing older elementary aged children from public education and the lifestyle changes that followed at www.teachablemoments-jessica.blogspot.com.  She can also be reached via Twitter at Moment 2 Teach.